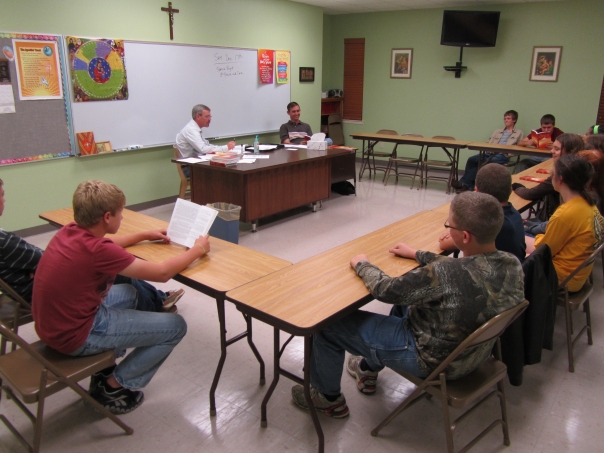 Parish Religious Education Program (P.R.E.P.)
"Let the children come to me, and do not prevent them;
for the kingdom of heaven belongs to such as these." Matthew 19:14
Parish Religious Education Program (P.R.E.P.) is designed to promote Catholic teachings and assist the family in deepening their child's faith through classroom instruction and activities. Preparation for the reception of First Reconciliation, First Eucharist, and Confirmation is also a focus of the curriculum. Weekly Mass attendance is encouraged.
At Mary Mother of God, Parish Religious Education is offered for children in Kindergarten through High School. Catechism classes take place on Wednesday evenings.  Wednesday's schedule is as follows: 5:30 pm-student led Mass, 6:00 pm-dinner for students and their families, 6:30pm-7:30 pm P.R.E.P. Class. Classes follow the same calendar year as Harrison's public schools. Registration is required and fees are $35/student or $50/family.
For more information please contact the Director of Religious Education (DRE) at  Mary Mother of God Parish.