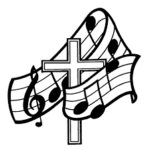 "A cry from deep within our being, music is a way for God to lead us to the realm of higher things. As St. Augustine says, 'Singing is for those the one who loves.' Music is therefore a sign of God's love for us and of our love for him." (Sing to the Lord, Music in Divine Worship, USCCB, 2007
The role of Music Ministry is to foster congregational singing while being an extension of the gathered assembly. There are several ways to participate in Music Ministry at Mary Mother of God.
ADULT CHOIR
The Adult Choir rehearses Thursday evenings at 6:30pm throughout the academic year and sings at the Sunday Mass.
YOUTH CHOIR
The Youth Choir rehearses Wednesday 7:30pm during the academic year and sings at scheduled Youth Masses.
HANDBELL CHOIR
The Handbell Choir rehearses Monday evenings at 6pm during the academic year and plays with the Adult Choir at scheduled Masses.
CANTOR
The cantor plays a vital role in leading and proclaiming the verses of the Responsorial Psalm and the Gospel Acclamation. The cantor also assists the congregation in singing in the absence of a choir.
ORGANIST/INSTRUMENTALIST
Various instruments are used to enhance the music of the Liturgy. They are used to adorn the singing of the assembly, choir, and cantor.
An extension of Music Ministry outside the Sacred Liturgy includes providing music for our veterans and their families at our annual Veteran's Day Program, Christmas caroling at the homes of our home-bound parishioners, and our annual St. Cecilia's Day Concert in November.
If you feel called to help lead our community in song, please contact Julie Jasper, Director of Music Ministry at the Mary Mother of God Parish Office.